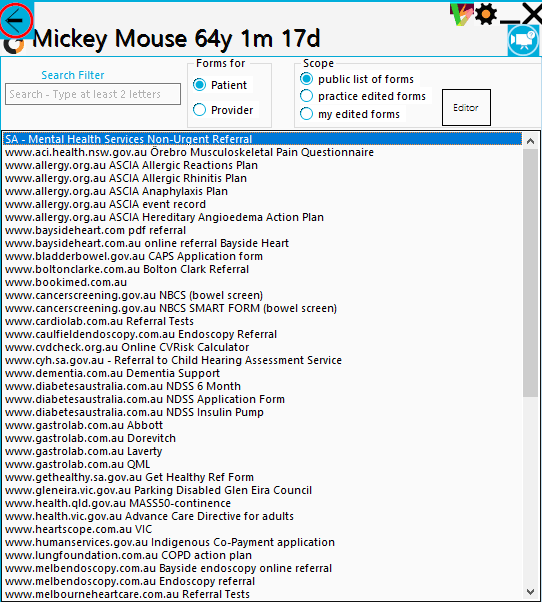 Automated form data entry
Inserts values automatically into on-line web forms and pdf documents.
Handily has a list of common forms for data entry.
At release of this DCP feature available forms include:
MyAged Care [on-line]
NDSS Application [pdf]
NDSS 6 Month [pdf]
NDSS Insulin Pump [pdf]
MPTP - Taxi Directorate[on-line](Vic only)
Heartscope (Vic only)
Many More added since release
Editor for forms automation included.
DCP enables you to edit forms automation.
Requires configuration for performing customisation on new forms.
Forms can be in categories for personal , practice wide or shared amongst all DCP users.
Can be limited to particular Australian States.
Screenshots
Read Set Go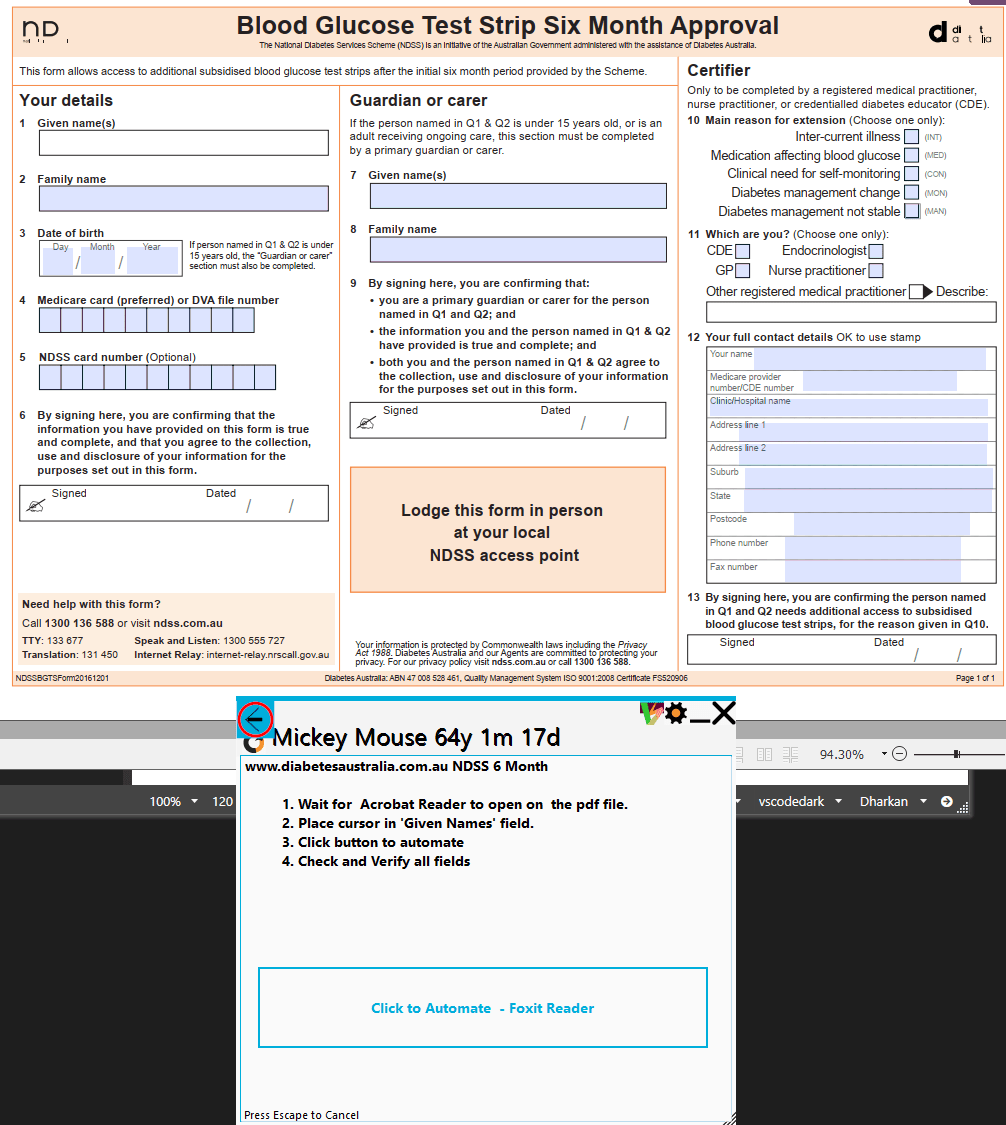 DONE!