Patient Centric Documents (Paperwork)
The Patient Centric Documents feature is a special purpose templating system built into DCP.
Why another templating system?
Standard templates can insert standard demographic items and clinical information tables but are not suited to complex document construction.
Our templates allow sections of output to be filtered in / out from final documents. How does this help? It allows sections to be included based on criteria such as 'age > 65', 'patient is a smoker' , 'patient has diabetes' , 'last HBA1C above 8', 'CKD stage 3 is present but patient not labelled as having CKD3' or any combination of filterable criteria.
The templates also encompass questionnaire functionality with ability to filter questions (and allowed answers). Thus questions can be tailored to the patient.
The end result is a highly flexible, smarter and faster document construction toolkit.
The more paperwork you complete in day to day activities, the more you will appreciate the Patient Centric Document feature of DCP.
Nursing staff can use the PCD feature to create documents for DCP subscriber doctors.
Use the Templates to Complete Paperwork. Team Care Arrangements, Annual Health Assessments , Mental Health Care Plans etc
Requires subscription
Use the supplied templates to create Mental Health Care Plans, Health Assessments etc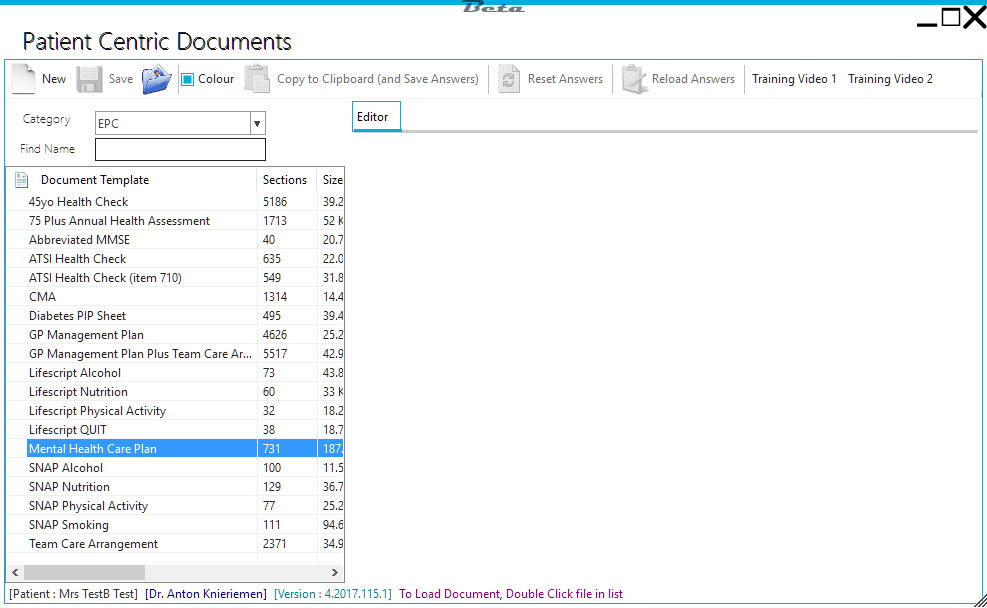 This is the patient Centric Document Form.
The list of templates is on the left
Double click on items to open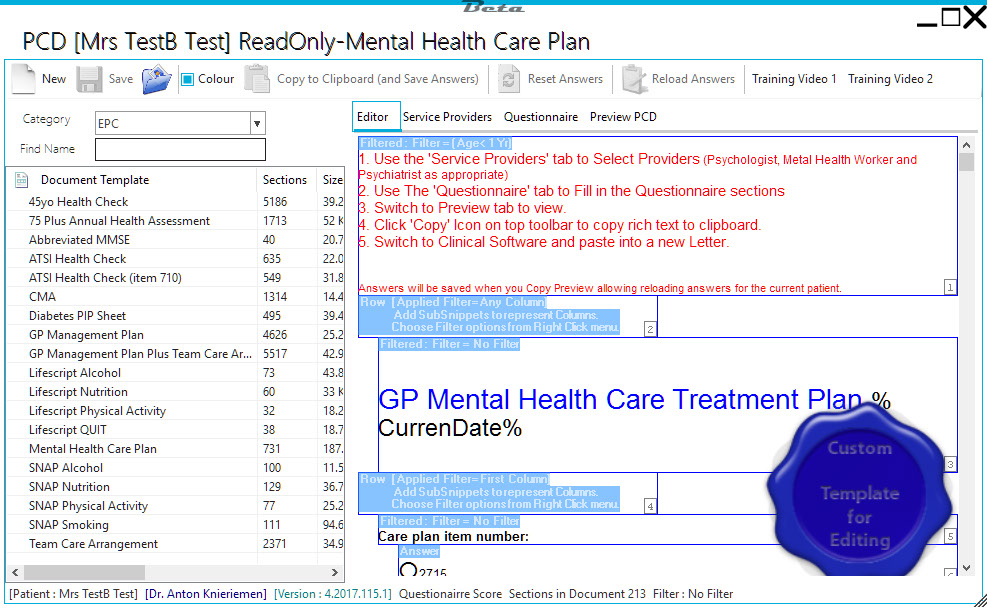 MHCP template is opened.
Instructions are at top in RED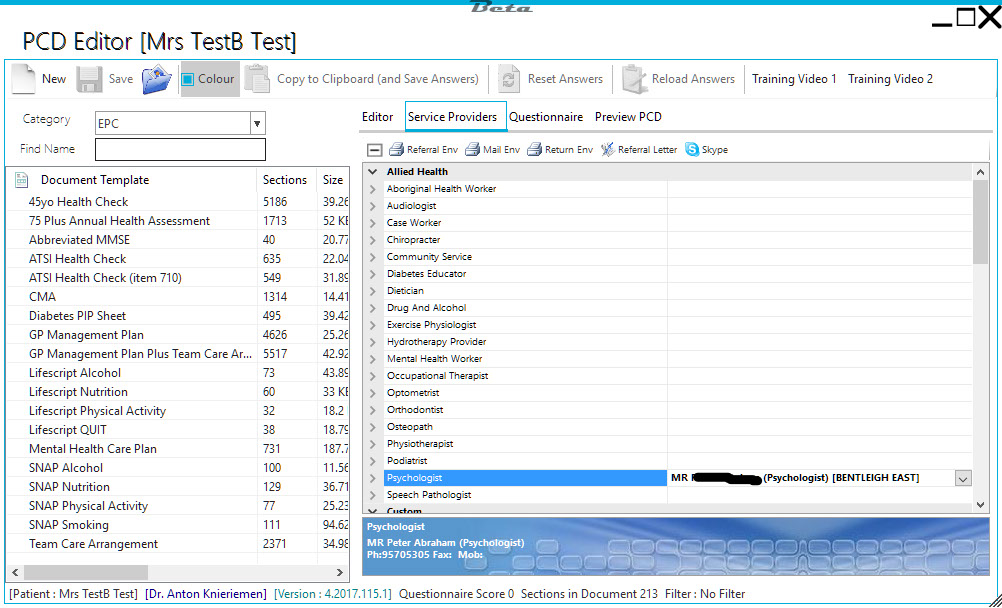 Switch to the service providers tab and select appropriate service providers for the patient.
Psychologist is required for the MHCP
All selected providers are listed in team care documents
The providers tab is only visble when a template utilises the providers list.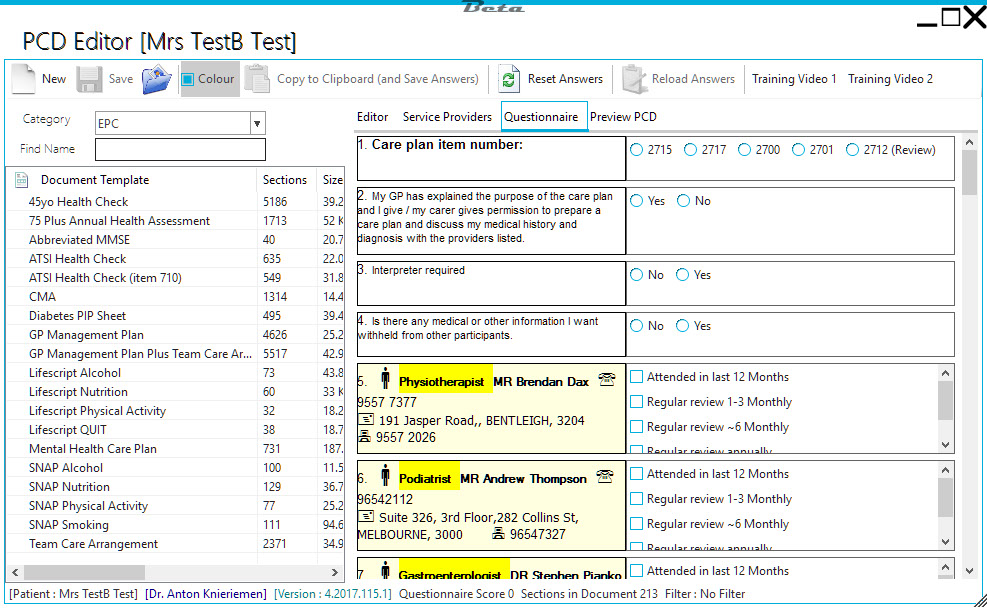 Switch to the questionnaire tab.
Fill in answers by clicking on radio and check boxes and typing text in text entry areas to the right of questions.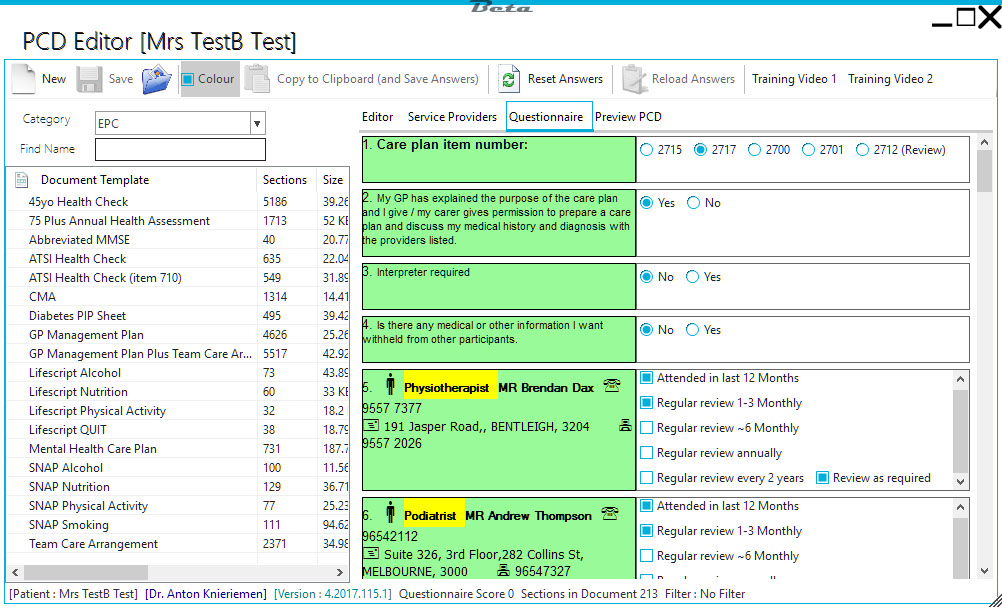 As you complete questions the colour changes to indicate completion.
Scroll down as you progress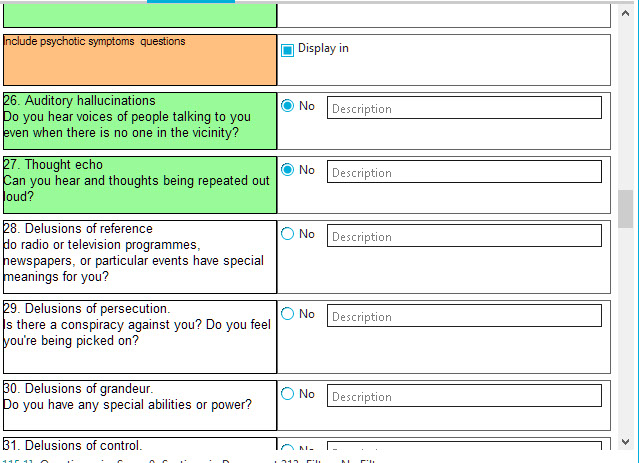 New questions inserted below the orange insertion point question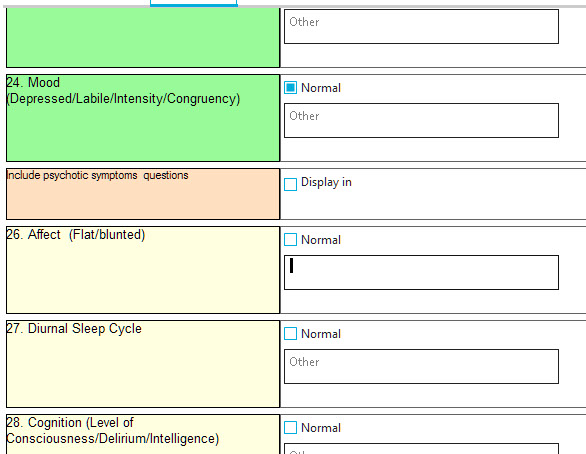 Orange Questions are special.
When selected the will insert new questions below.