Envelope printer
Envelope printer allows printing envelopes (of course).
Other features of the envelope printer include advanced search, copy address, map address from patient home using google maps, review ranked(most frequently referred) providers by category.
2a. Type Search
2c.Advanced search fields by location or comment
2b. Select Category
Setup Printer First
4 Selected Adress can be copied
Select from this list

Click to print
Previous Referrals
Previous Referrals can be displayed for a category and listed by rank or most recent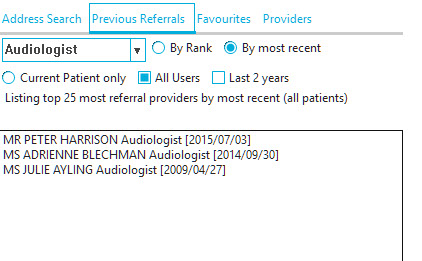 Shows previous referrals made to addressee listed by last date(shown in brackets)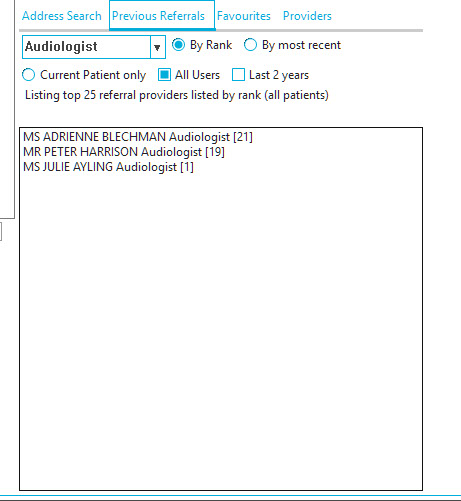 Shows previous referrals made to addressee listed by rank (number of referrals) (shown in brackets)
Previous Addressee of referrals for the current patient can also be shown by latest date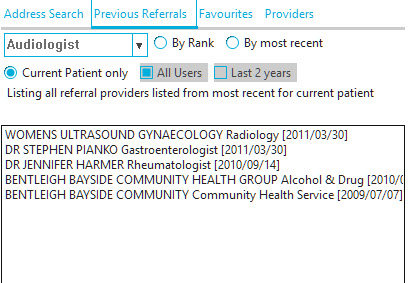 Google maps
Clicking 'Google maps' will display a map of the path from patients address to the referral address.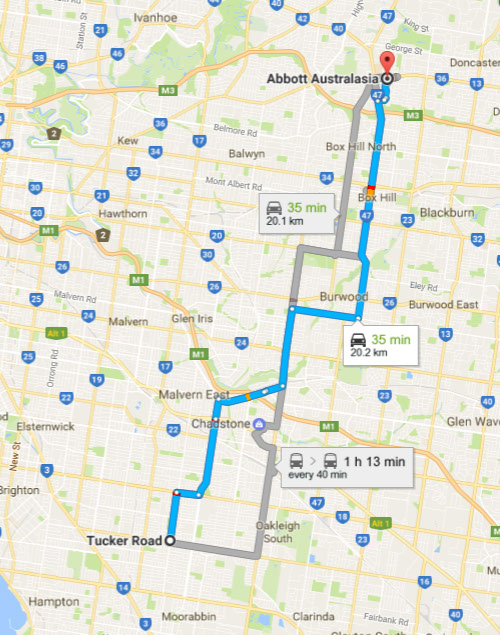 Favourites
Favourites allows you to create a favourites list of addresses

Providers
Providers - set providers for the current patient. Shared with the providers used in patient centric documents.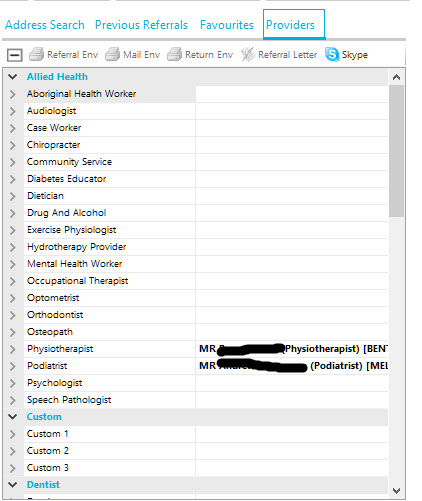 Advanced search
Advanced search - allergist with specialty paediatric
If items stored with significant information hidden in comment Field
Simply search for 'aller'gist and enter 'paed' in the lower search comment box