Business Intelligence
Business Intelligence allows simple charting of billing performance.
Chart can display weekly Fees, number of consults, Bulk Bill % , estimate of hours, estimate fee per hour.
Chart can display raw data or smoothing via Exponential lag (similar to stock price charting)
BI requires compatible billing package.
Dragging mouse around area of chart to zoom in.
Right click on chart for a menu of options which includes reset zoom and print.
Practice principles with appropriate access to billing package functions will be able to chart all users.
Regular GP will be limited to own data only.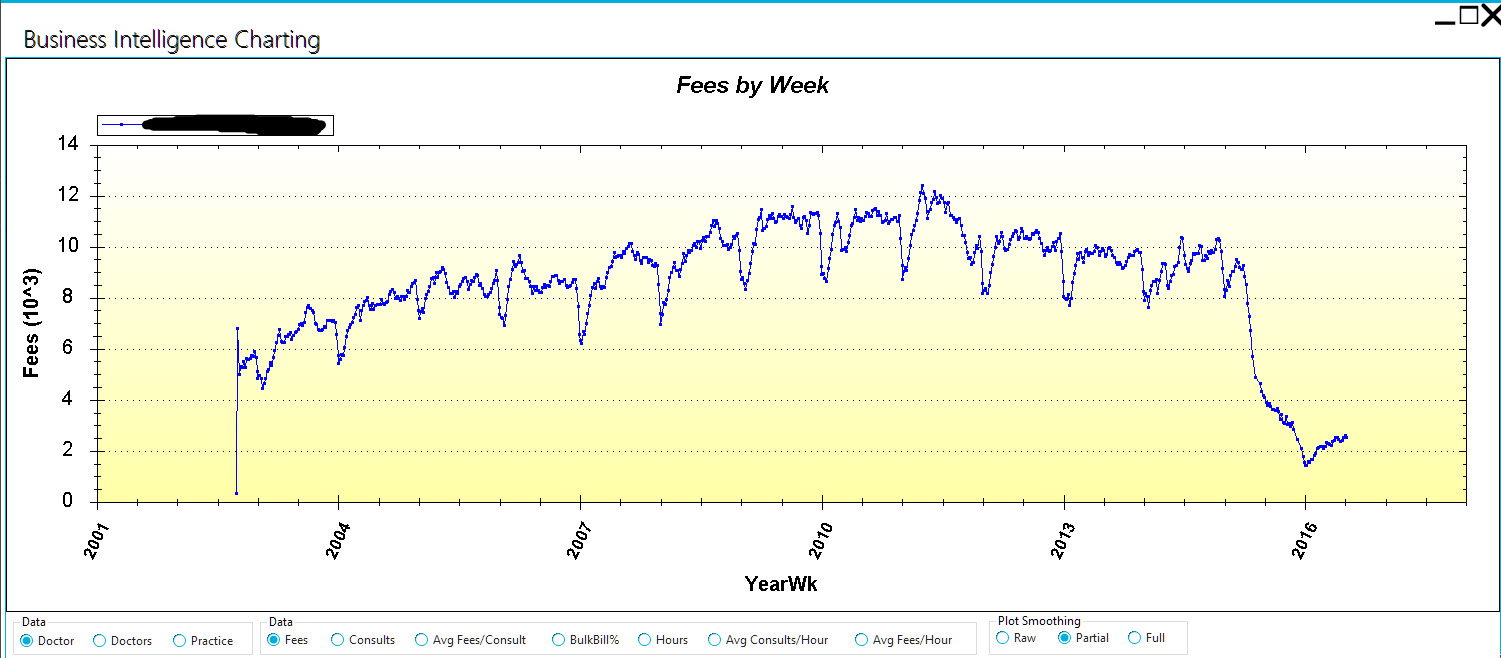 Example chart appearance with generated data