Updates
Friday, 10 September 2021
Wednesday, 1 September 2021
DCP is a light weight no fuss application that adds decision support for Australian General Practice software BP Premier, Medical Director and Abaki.
Installation
About DCP
DCP provides many features for streamlining preventive care. Become familiar with ways to improve workflow by learning about these features.
Learning
Feature Summary
Training media and contact details to arrange training on-site or via remote session.
Subscriptions
Support
Consultation Guidance
DCP provides consultation guidance on preventive care. GP's achieve better situational awareness on patient status. Fast and thorough patient assessment is augmented using DCP.
Data Analysis
DCP understands complex data on patient items in clinical database and provides a summary view of important items. The DCP Panel understands patient status based on patient details derived from clinical software.
Essential Toolbox
DCP is designed from the ground up to provide a simple and easy "happy path" through rapid integration with clinical software.
DCP is self updating
What good is awesome tooling if maintainence is troublesome. DCP is updated regularly to match changing medical and government guidelines.
DCP Software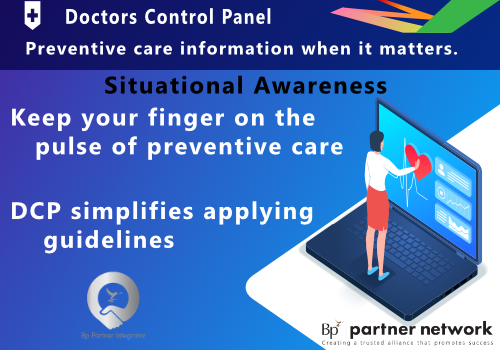 Proud partner of Best Practice

Dr Anton Knieriemen, M.B.B.S is a General practitioner and the responsible party for the Doctors Control Panel Software