Panel Layout
Section Headings are dark and precede each line of section prompts. Eg Items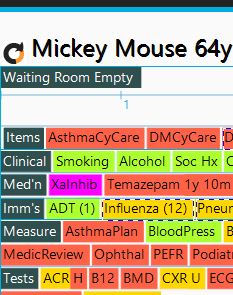 v
Panel Prompt Colours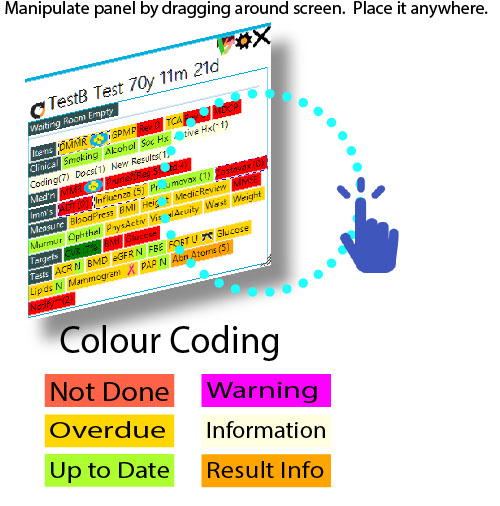 Click on prompts to drill into information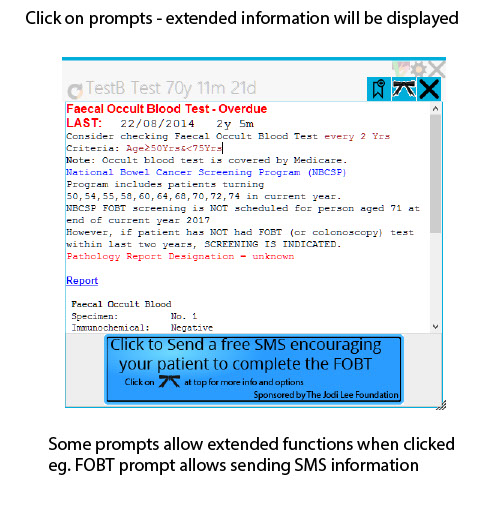 Waiting Room
DCP displays an abreviated view of waiting patients.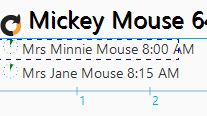 Billing Timeline.
DCP extracts billing to present a billing time line over the prior 12 months.
Colour Codings and item numbering allows rapid assessment of billing status.

Access DCP Functions
Click on the function icon

to access DCP Functions
DCP Functions - click on each to activate.
Some will display over DCP and some will open in a new window.