Ship Control Panel
The name 'Doctors Control Panel' is modeled after 'Ship Control Panel'.
A 'Ship Control Panel' (also known as Christmas Tree) on a submarine indicates the status of hatches, vents and floods. It required all indicators green before allowing the sub to dive.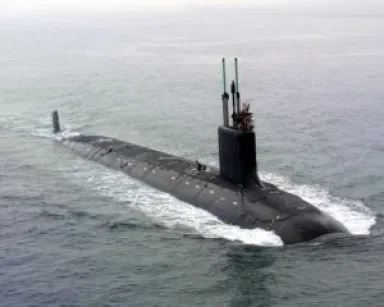 |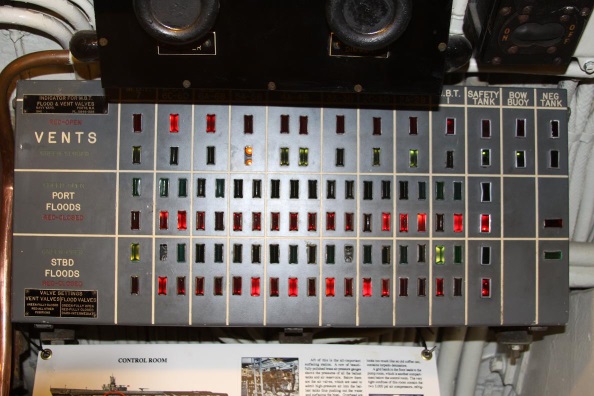 |
Doctors Control Panel
Doctors Control Panel provides the status of recommended guidelines for a patient.
A glance at the DCP before a patient leaves consultation enables us to assess a patient's preventive care status, and thus promote interventions.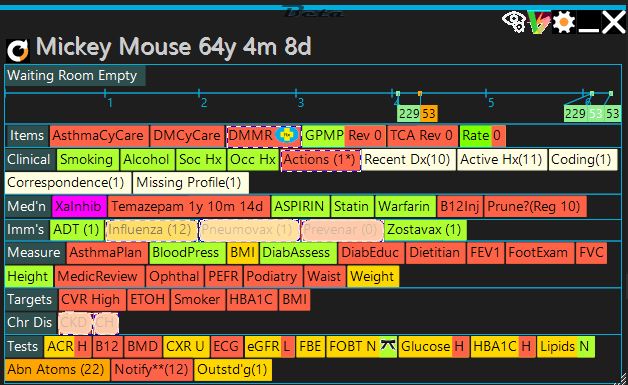 Patient Analysis
The degree of complexity in General practice is sometimes overwehelming.
DCP harnesses computational algorithmic analysis of existing data.
graph TD D[Age]-->Z[Guideline Engine] S[Gender]-->Z H[Past Hx]-->Z M[Medications]-->Z I[Immunisations]-->Z A[Allergies]-->Z P[Pathology Results]-->Z F[Family History]-->Z C[Smoking]-->Z E[Alcohol]-->Z Z-->X[Prompt Analysis and Classification] X-->N[N/A] X-->R[Red] X-->Y[Yellow] X-->G[Green]
Traffic light simplicity
No longer do we need to cogitate over huge amounts of patient management guidelines and billing availabilities.
DCP presents a simplified and amalgamated panel of traffic light coloured prompts.
Improvement
Clinical improvement with better outcomes and accreditation requirements are more easily satisfied when using the DCP.
Patient satisfaction improves through provision of more complete preventive care during consultation.
DCP introduces new work-flows, particularly with the provision of results, and streamlines existing work-flows.
Child Pages
DCP isn't developed by a big, faceless corporation or backed by mountains of venture captital. It's just Anton spending lots of nights and weekends as a labor of love. There has been no love from RACGP, PHN's or other companies.