Windows 7, 8 & 10 UAC Certificate Install
How to use the signing certificate for DCP to eliminate the UAC dialogs that occur when DCP updates or is installed for the first time.
Note. Digital code signing certificate updated 2019 November - will need to repeat the procedure with new certificate if UAC prompts appear after Nov 2019.
Publisher Signing Certificate
Download the updated DCP [signing certificate from here] (https://dcpvicstor.blob.core.windows.net/pubimages/certs/dcppubcert512.p7b) (Expires 2022 Nov 24) (Note: you can also extract publisher public certificate from the executable file - Open exe file location from task manager and right click - select properties / digital signatures)
Right click on the downloaded file and select "Install certificate". Place in Trusted Publisher store - see images below.
Help Image sequence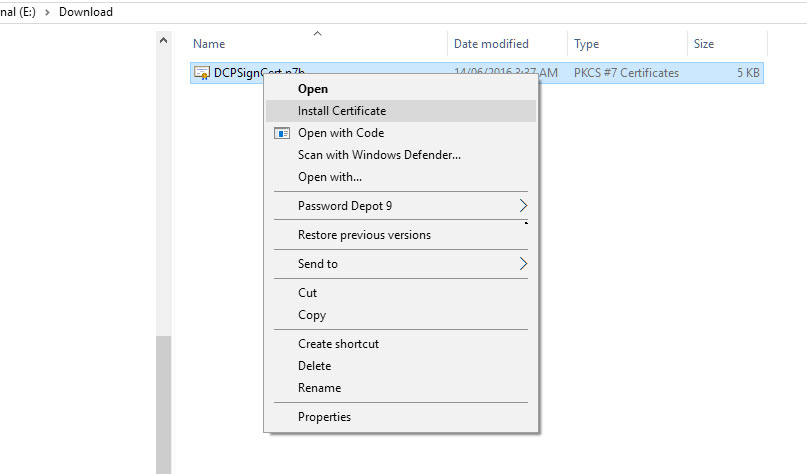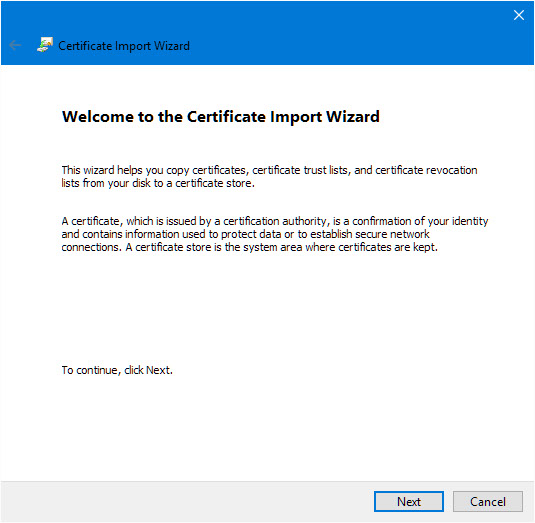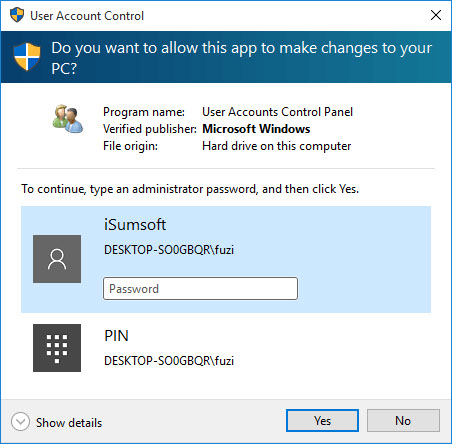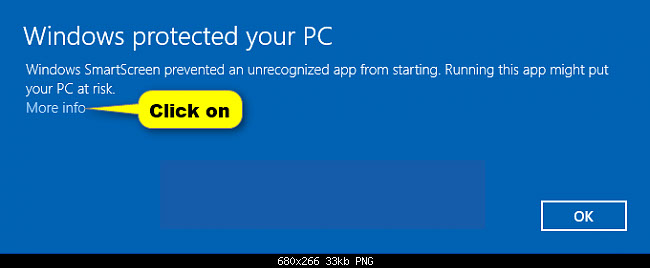 Place the certificate in the Trusted Publishers Certificate Store.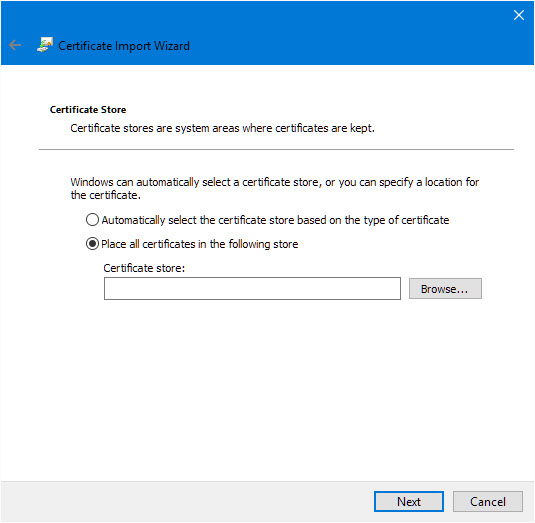 The certificate can also be installed by network admins and distributed to workstations with domain security policies.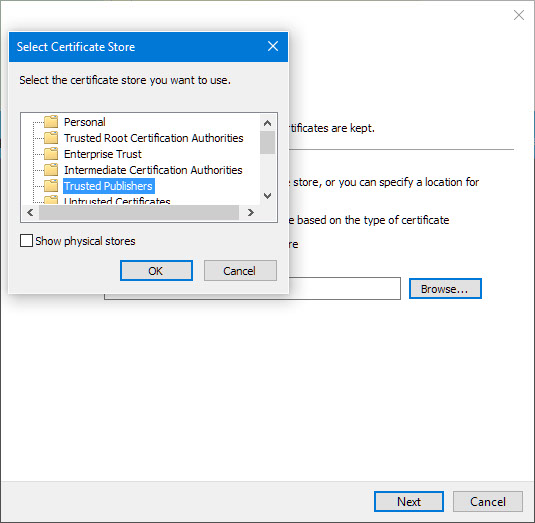 Animation of full process to extract and install certificate to users trusted publisher certificate store
Note that the Local Machine certificate store or server cert store may be more ideal target for IT admins.